OUT OF STOCK
Black Peaches & Cream 1800mg White Chocolate Cube (Mota)
MOTA's Black 1800mg Peaches & Cream White Chocolate Cube clocks in at a whopping 1800mg of THC, making it one of the most potent edibles you'll ever experience! This heavy-handed edible is perfect for patients who need an intense, powerful dose or for recreational users looking for an edible with an extra pronounced kick. 
These chocolate cubes are infused with THC distillate and can be easily divided into nine squares with 200mg of THC each. 
Ingredients: Sugar, Cocoa powder, THC distillate, Whey protein powder, Whole milk powder, Soy lecithin, Dried organic peaches
MOTA had its humble beginnings on Vancouver Island, where they started off by working closely with a small group of intimate friends, family, and patients who depended on them to provide them with cannabis products of the utmost quality. Toda, MOTA still respects and follows their island traditions of working closely with their patients to select, cultivate, and create cannabis products that put patients and users first.
THC edibles offer a convenient, discreet, and healthy way to medicate with cannabis. They cause no lung irritation, and they deliver a measurable and accurate dose of THC. 
Unlike smoking or vaping flower or cannabis concentrates, weed edibles work in a vastly different way. Instead of being absorbed by our blood, THC edibles travel through the gastrointestinal tract and is broken down before the cannabinoids are transported to our liver. 
Once they're in the liver, the THC within THC edibles is transformed into 11-OH-THC, also known as 11-hydroxy-metabolite. This transformation is why edibles are a lot stronger than the smoking of regular marijuana flower.  11-OH-THC is more potent than regular THC and is metabolized by our bodies a lot slower, producing a more potent and longer-lasting effect. 
To keep your edibles fresher for longer, we recommend keeping them in a cool dry place, a fridge is usually the best option – especially once the packet has been opened.
When it comes to dosing THC edibles, there is no "one-size-fits-all." Your body type, your experience with cannabis, and whether or not you've eaten that day will all affect how long and how hard THC edibles will hit you. Figuring out a good edibles dosage comes with experimentation and time. If you're just starting out, it's best to go low and slow.

Figuring out how long do edibles last also comes with experience. For most people, the effects of THC edibles will last for anywhere from 1 hour to 3 hours, with beginners experiencing upwards of 4 hours, depending on the potency and amount. Be sure to experiment with different types of edibles and dosages to find one that works best for you!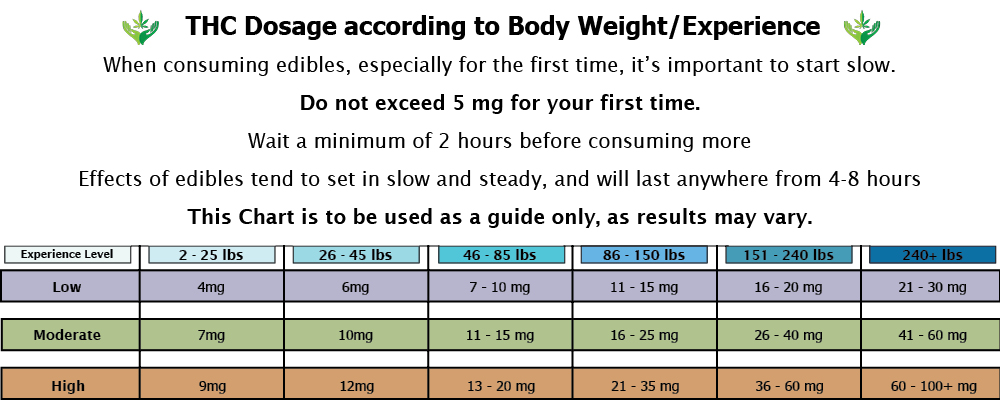 Please register to get your referral link.
Referral Program
For every friend you refer who completes their first purchase, we will send you a coupon code worth $25 that you can use to get a discount on any product on our site. Get started now, by sharing your referral link with your friends.
https://herbapproach.com/product/black-peaches-cream-1800mg-white-chocolate-cube-mota/
MORE ITEMS TO CONSIDER
Rated 4.19 out of 5
$

15.00
Rated 4.55 out of 5
$

28.00