Yukon is a small, remote territory in the north of Canada. It's famous for its expansive outdoors, and now Yukon Cannabis! With no roads connecting it to any other provinces or territoriesm.
The rugged but beautiful nature is also home to some 43,000 people. The Yukon has come a long way from its gold rush origins as a frontier society. Today, the territory is an important cog in Canada's economy, thanks to its natural resources and tourism industries.
In fact, tourism alone generates almost 5% of the Yukon's GDP. Yukoners have also recently begun to embrace their identity as an isolated group of individuals living on the edge of North America. This has led to further development of the territory's tourist industry operation.
By new businesses catering specifically to visitors seeking out its unique characteristics and experiences unavailable elsewhere. The growing awareness of the unique culture and heritage found in Yukon has also made it a perfect place for those interested in pursuing careers in cannabis cultivation and sales…
Introduction to Cannabis in Yukon
The territory has been home to marijuana cultivation for hundreds of years. Indigenous groups cultivated cannabis for various uses, including medicinal and ritual purposes.
When European settlers arrived, they brought their own uses for the plant with them. Hemp was grown and processed in the Yukon for industrial uses from the late 19th century until the mid-20th century. During this time, the plant's cultivation was largely unregulated.
A portion of Yukoners, however, have been cultivating cannabis illegally. Cannabis was officially made illegal in Canada in 1923, and remained so until 1955 when it was decriminalized. Growing cannabis remain illegal, however, and was classified as a criminal offense in 1956.
Canada's medical use of cannabis was legalized in 2001, and the country's recreational use was legalized in October 2018.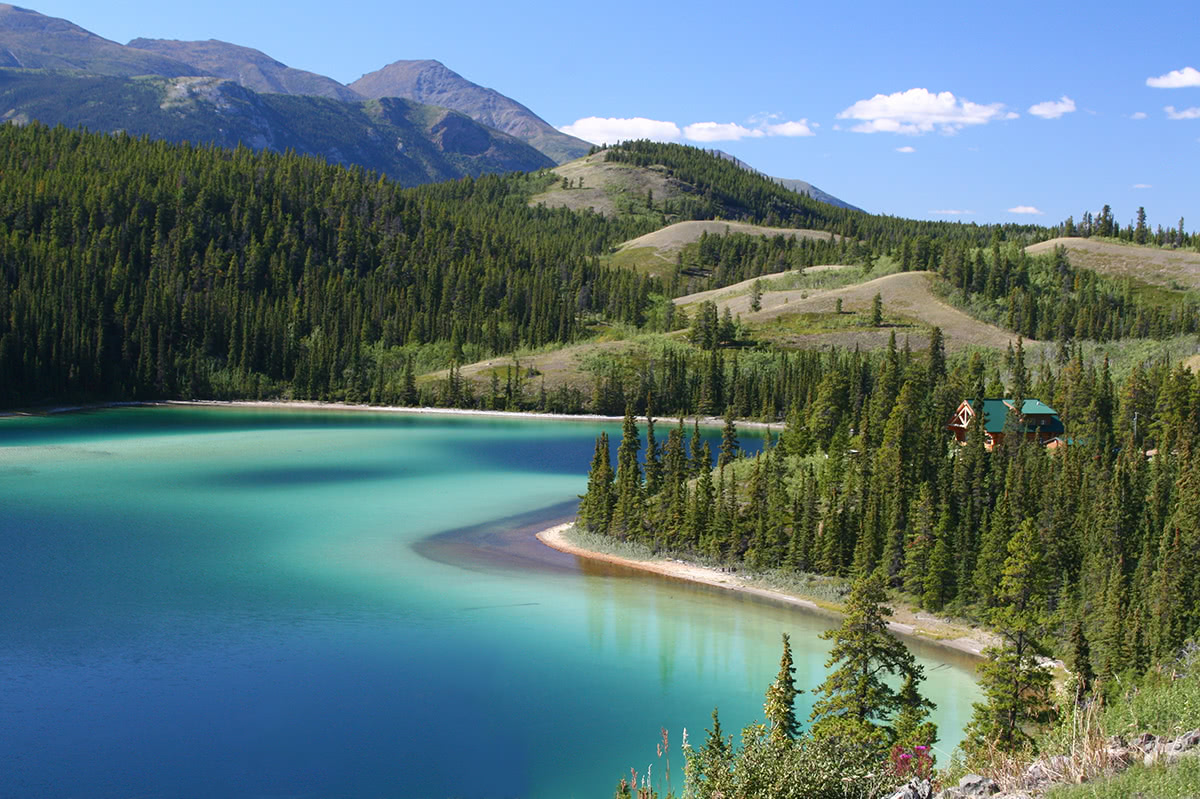 Weed Legalization in Yukon
Yukon's Weed Legalization Act was first proclaimed in August 2018. It finally came into force in October, and the Yukon Cannabis Regulations Act was in effect December 2018.
The territory's first retail sales, then, began in June 2019. The act makes it legal for people aged 19 and over to possess up to 30 grams of cannabis in public. Adults are also permitted to grow up to four plants per household. It's illegal to buy, sell, or give cannabis to minors, as well as drive while under the influence of cannabis.
Penalties for possession of more than 30 grams, driving under the influence, or attempting to sell cannabis to minors are dependent on the amount of cannabis involved and the offender's criminal record.
Yukon's Culture of Cannabis
Throughout its history, Yukon has had some close brushes with cannabis culture. In the 1950s, several individuals were arrested on charges of possession and trafficking. In the 1960s, the Yukon became known as a place to purchase cannabis illegally.
It became so well known that the territory earned the nickname "the Yukon gold rush." By the 1970s, there were signs that the illegal cannabis trade was dying. In 1973, the RCMP raided a cannabis plantation. The discovery was a small one, however, and law enforcement officials said it was the "last gasp" of the illegal industry.
What's In Store for the Future?
As Canada's first remote territory to legalize recreational cannabis, Yukon has attracted the attention of many cannabis entrepreneurs. Some see the territory as an attractive place to start new businesses, while others see it as an ideal place to expand their current operations. Others are simply moving to the Yukon to work in Canada's booming cannabis industry.
Although ordering marijuana online in Yukon is a no-brainer, you may want to get to know more reasons for using mail order weed services.
Using mail order marijuana services in Yukon is extremely easy. Once you open your browser, select your favorite green goodies and place the order, we will start the shipping process.
You will receive your carefully packed products within 1-3 business days. Moreover, orders at $150 and up are available for free shipping!
Privacy is very important to us and thus we want you to feel safe about your personal information. At Herb Approach, we value your privacy, any information about you and your transactions remains safe.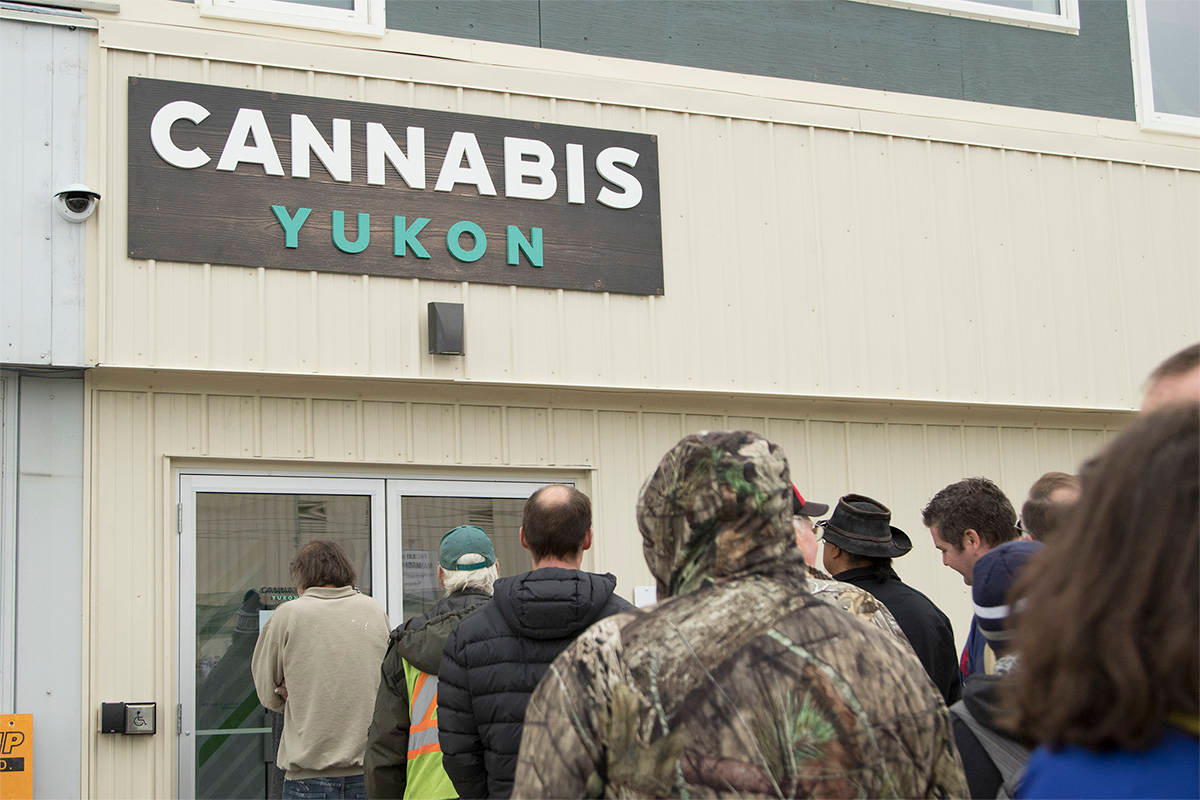 Weed Prices in Yukon
Retailers in Yukon set their own rates for cannabis. Given the territory's size, the cost of shipping and the difficulty of obtaining the required permits, prices can vary by retailer. You can, however, expect to pay a little more for cannabis in the Yukon than you would in other parts of the country. This is due to the high costs associated with shipping goods to the territory. According to a report from the Cannabis Growers of Canada, average prices for cannabis in Yukon are as follows:
Flower: $11.60 per gram, $35.64 per quarter-ounce
Edible: $14.32 per gram
Pre-roll: $9.09 per pre-roll
An alternative would be a MOM (Mail Order Marijuana). Herb Approach offers many of the same products and more for much cheaper.
Final Words: Wrapping up
Yukon is a remote corner of the world, but it's quickly becoming a place that attracts people from all over. With its legal cannabis industry, the territory is open to anyone who wants to make their mark. If you have an interest in cannabis cultivation or retail. Yukon is the perfect place to start. From its strong growing conditions to its remote location, the territory provides the perfect environment for cultivating high-quality marijuana.
On top of that, the government has provided quick access to licenses and land. And you have all the time in the world to build your cultivation operation because of the long growing season in the Yukon.