Newfoundland and Labradorians love their cannabis. According to Stats Canada, over one-fifth of adults in the province had used it in the last year, which is nearly double the national average. Regardless of how much we enjoy weed up here. There are some unspoken rules about smoking it at home or anywhere else.
So if you're planning a trip to this beautiful part of Canada and want to know more about cannabis there. Read on for everything you need to know about cannabis in Newfoundland and Labrador.
Where to Buy Weed in Newfoundland and Labrador
Please see the list of Licensed Cannabis Retailers (LCRs). You will find a variety of retail options to suit your needs from specialty shops. They sell only cannabis and cannabis-related accessories (restricted to 19+) and other outlets that offer a mixed retail convenience model.
You can also find weed for sale in most private shops, but only if you produce a medical cannabis card. So if you don't have one, it's best to head to one of the government-approved cannabis retailers.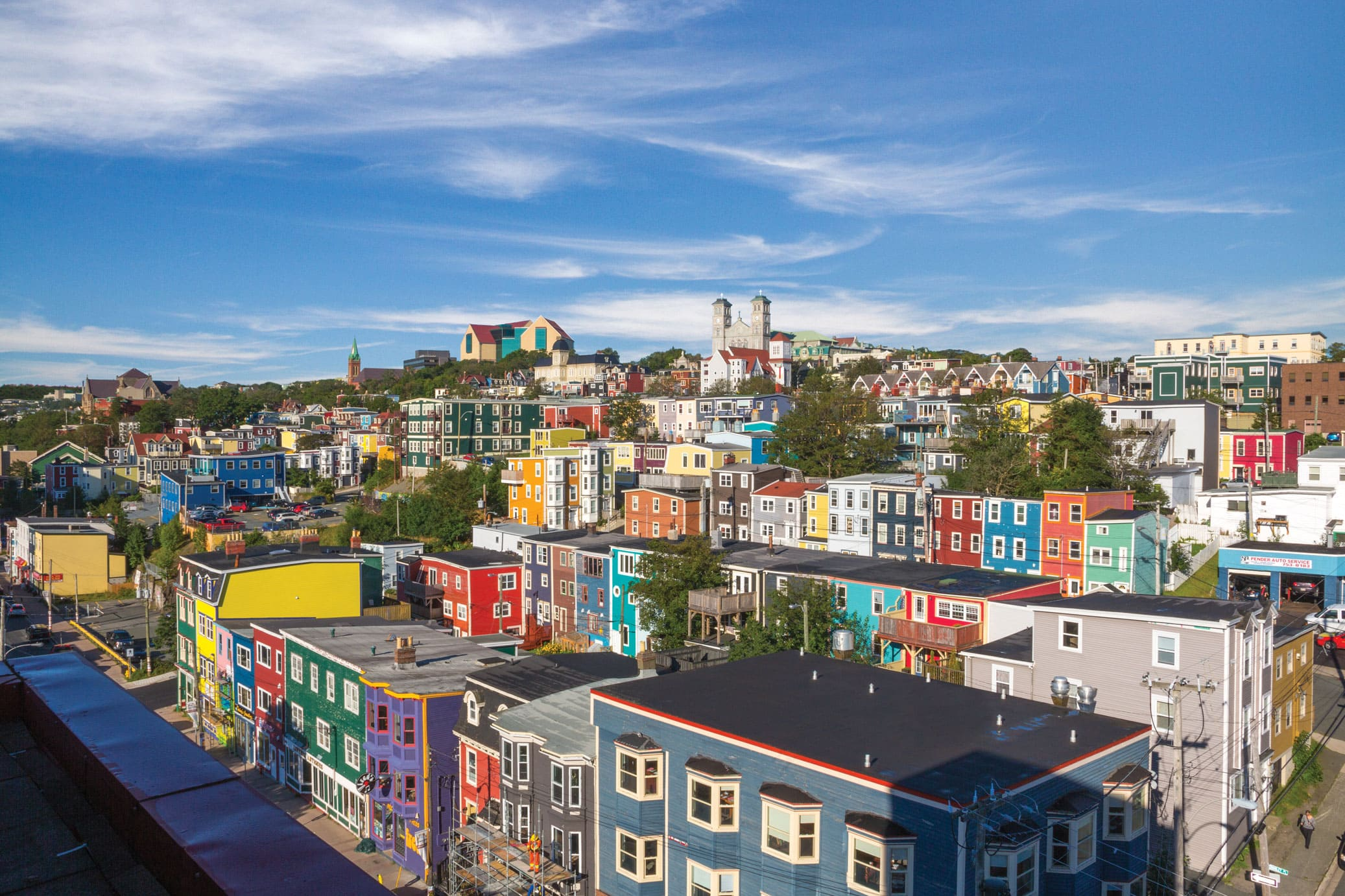 Weed Prices in Newfoundland and Labrador
The government has set the price for cannabis at $10 per gram, $20 for a few grams, etc. These prices are the same across the whole country. So no matter where you buy your weed in Newfoundland, you'll pay the same amount. The price of cannabis has been trending downward in recent years, and Newfoundland has followed the trend. On average, you can expect to pay around $10 per gram of cannabis in Newfoundland. This is a pretty cheap price compared to the rest of the world.
Alternatively if you wanted to order from Herb Approach, we have a better variety of products. These products come into a lower price range. Coming in lower than $8 / a gram, we offer many strains and products like edibles and oils.
Herb Approach offers Canada wide shipping so you can have your product to you through Canada Post within a few days. Be sure to check out our wide selection here!

How to Get High on Cannabis in Newfoundland and Labrador
Cannabis contains cannabinoids, which get you high when you consume them. The most common cannabinoids in cannabis are THC and CBD, although there are others. Since THC is the cannabinoid we associate with getting high. There are a few different ways you can increase the amount of THC in your cannabis. Low-temperature vaporization is one way to get high off weed. Smoking might be easier and quicker, but it's also far more dangerous and will produce a harsher high compared to vaporization. If you want to get super high off cannabis, you can try edibles or even topicals. This will take longer to kick in, because your body has to process the cannabinoids.
When Can You Use Cannabis in NL?
You can consume cannabis in Newfoundland and Labrador at any time, but you should be careful about where you do it. Most people would recommend avoiding consumption at work or school. While you don't have to have a zero-tolerance policy, it's best to avoid being stoned when you need to be alert and fully focused.
Mail Order Marijuana in Newfoundland and Labrador
Although some people still choose to stay in traffic jams and look for weed locally, we strongly recommend ordering marijuana online in Newfoundland and Labrador.
To begin with, mail order marijuana services allow you to stay discreet with your purchases. It's also convenient, as you don't have to leave your home to get your favorite weed products. In fact, when shopping at Herb Approach, you can choose from a wide selection of premium marijuana buds at amazing prices.
Whether you're a new or regular customer, we offer great deals and a wide range of products, including edibles, vapes, concentrates, CBD products, and dried marijuana flowers from AAA to AAAA-grade. Additionally, we have some of the rarest strains of this planet!
As for the delivery, once you choose your desired products and place the order, we will deliver your package within 1-3 business days. If you order for $150 and up, we will take care of the delivery for free!
Worried about your data? We put great effort into keeping your privacy safe and thus you can feel safe that any personal information about you and your purchases remains safe at Herb Approach.
Weed Delivery Services for Weed in Newfoundland and Labrador
If you don't want to go out of your way to get cannabis or you'd rather stay at the house and have it delivered, there are a few options for weed delivery in Newfoundland. If you have a medical cannabis card, you can order it online and have it delivered to your doorstep. With these services, it's best to communicate clearly what you want and when you want it. It's also a good idea to have someone at home to make sure the delivery person is safe.
Herb Approach offers Canada Wide Shipping as well, so if you want to be discreet be sure to purchase from Herb Approach.
Conclusion
Newfoundland and Labrador is a beautiful part of Canada, and it has a thriving cannabis culture. While there are some unspoken rules to smoking weed here, you won't encounter any issues if you follow them.
When you visit Newfoundland, make sure to enjoy the scenery, try the local foods, and, of course, enjoy some cannabis. Now that you know everything you need to know about cannabis in Newfoundland and Labrador, you can relax and have a great time. If you're planning a trip to this beautiful part of Canada, make sure to stock up on cannabis before you go.